$24.00 US
This necklace is a soft reminder of elephants roaming through grass. The beautifully striped brown, green, blue and white Powder-glass beads from Ghana are accented by gold Czech beads and a bronze elephant pendant.
A100 Blue Star Necklace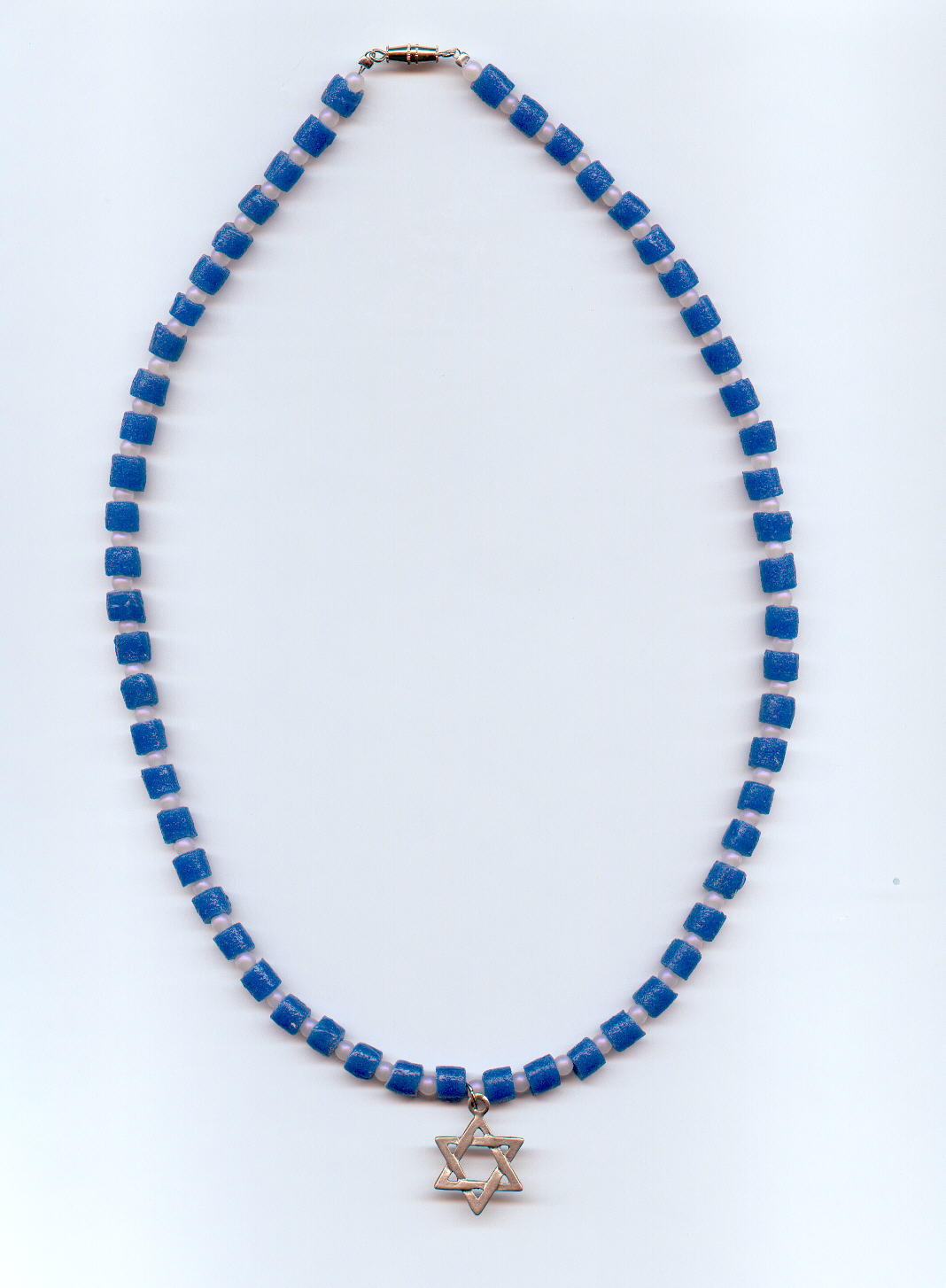 $24.00 US
This classic blue and white necklace is teamed up with the Star of David to reflect its Israeli heritage. It has Ghanian blue Powder-glass beads and luminescent white glass beads.
A106 Red, White and Blue